The origin of SEPAmatic is based on the processing experience of master butcher "Jupp" Hoppe, founder and inventor, who already in the early 70's dealt in his Köln ( Cologne) Deutz located meat processing unit with state of the art machines, and who founded the Modernpack GmbH in 1975.
Initially, the Modernpack business mainly traded with packaging machines. But soon after, other processing machines were added to the portfolio. Moving from the city Cologne Köln to the nearby countryside (Bergisches Land) became a consequence soon for the rapid business expansion.
Since 1990 the sons Günther and Jürgen, one electrical engineer and the other mechanical engineer joined the company. Top-class services and ingenuity have led to many innovations, especially in the field of meat preparation, in particular the Desinewing machine which became subsequently referred into the market as "Soft Separators" or even better "Mincer".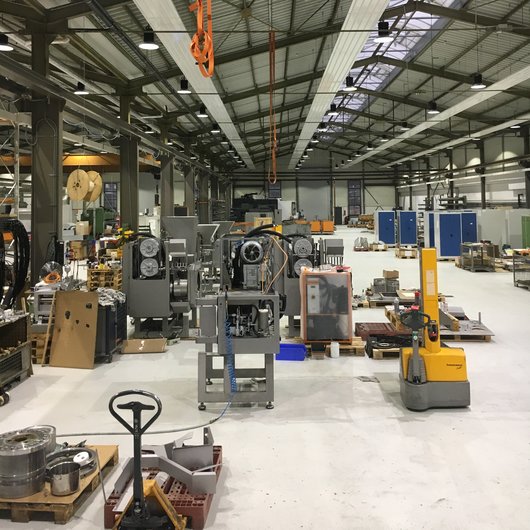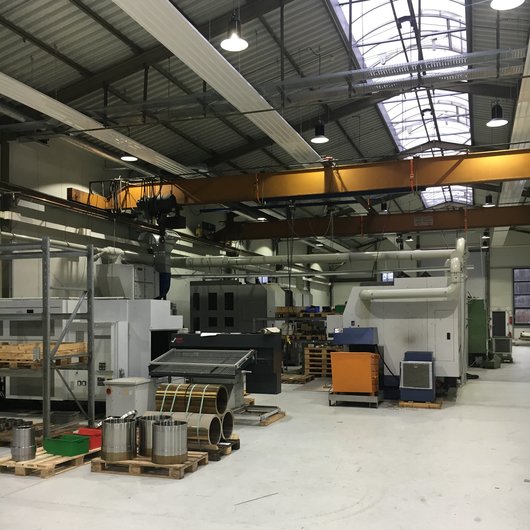 In May 1992 at the IFFA fair the first SEPAmatic machine-line for the national and international market was consequently presented. The strength, robustness and cost-efficiency of the SEPAmatic as well as the outstanding services of Modernpack Hoppe right after, began to set new standards, and made the brand a market leader with continuous and controlled expansion within the latest 25 years.
All machines and main components are developed, manufactured and assembled in the company at 3 locations on approximately 8000 m2.
Alongside to the machines also all necessary conveyor systems and additional equipment such as cooling systems are built in house. The todays highest possible inhouse production rate will continue to enable us to fully meet the future demands of our customers.
The exclusive focus on the SEPAmatic mincer line with the smallest and biggest possible machines of its species will continue.