SEPAmatic is a gentle and energy‑efficient machine system to separate different meat, fish, vegatable or other mainly natural food compounds between its different textures. Solid and softer components of the used compound are split and transported in 2 sections. While the softer portion is gently been pushed by a soft belt into its perforated drum and gets grinded or "minced", the more solid portion is taking a straight way out. In the meat and food industries the SEPAmatic system is either called DESINEWING machine or even better the one and only MINCER.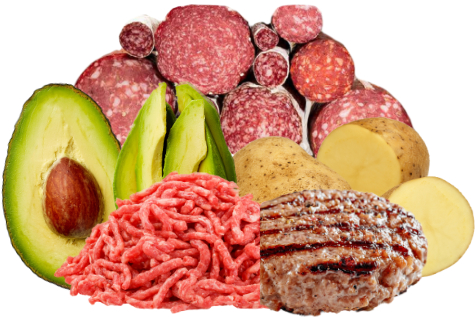 The Modernpack Hoppe GmbH will traditionally present its SEPAmatic mincer line at IFFA and with the new model SEPAmatic 6000, again another milestone for the industries will be ready in time. Since the 2016 fair, both, performance requirements as well as higher efforts for perfectly minced meat alongside with the best possible dividing of tendons and the meats. The SEPAmatic process still is mainly interpreted as a separation process, but as the process and the required meat movements are not done by means of screws, but by the much gentler soft belt system it is called MINCER. That squeeze- and conveyor- belt pushes the softer portions of the raw material with the lowest possible friction level into the process drum, while any harder contents of the batches are removed separately by the belt. In addition to perfect mince , the process also offers the advantage of ensuring that the high-quality processing meats are not only free of tendons but also free of foreign particles. The problem of foreign particles has recently become more important due to the significantly increased plastic breakages of E-boxes in our industries. This fact also necessitated the development of the new SEPAmatic 6000 top end machine.
The SEPAmatic 6000 is equipped with a powerful drive system and the possible technical features such as the Modernpack Hoppe patented SEPAmatic cooling system, automatic dosing silo, patented automatic level control, program controller and others. Pending on the configuration, the performance of the 6000 system can be up to 25 tons / hour.